Welcome to our association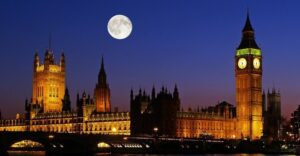 The Association Horizons East and West was established in 1998 with the aim of promoting initiatives to spread the culture of near and distant countries and also to meet, exchange ideas relevant to the creative world of work.
All this takes place through meetings, conferences on historical topics or current grants abroad, courses to study languages and computers (because the Internet is a major source of exchange) to form and thus enhance their knowledge and communicate better with those who do not speak our language.
Our office is in the city center, connected by numerous public transport and is within walking distance from the railway station and the parking silos. This is very useful for those who live far away.
We are in Via della Geppa 2 on the fifth floor, in a large and bright apartment which offers a breathtaking view of 180° to Trieste, from San Giusto at sea. Please see Google map on the right.
Environment Association is young, cheerful, carefree, colorful … a friendly and informal little place where you learn to be nice, but also to chat, put up a coffee, seeing a good movie in its original language, foreign, reading a magazine, surf the Internet …
What we offer
Our Association offers to all members, both adults and children, many cultural activities, language and informatics courses.
In order to be a member you have to pay an association fee of 30 € and you will receive a year-valid card.
For the children the card has the name of the parent.
The languages of our courses are: English, French, German, Spanish, Portuguese, Croatian, Slovenian, Russian, Chinese, Japanese, Arabic and Italian for foreigners
The courses are organised in free intensive courses and ordinary courses.
The free intensive courses are divided into three sessions based on the subscription year, usually during:
September / October
February
June
and the courses may take one or two weeks.
Then who wants to continue may attend the follow-on courses
Follow-on courses
Groups with a minimum of 5 and maximum 9(10) participants.
The lessons take place in this periods:
♦ The 1st one: from October to February;
♦ The 2nd one: from February to June;
♣ Summer's one-month intensive course, from June to July
Teachers
There will be mother-tongue teachers for speaking classes and graduated bilingual teachers for grammatic classes.
It is provided also a free renting of:
♦ books for all levels
♦ magazines and newspapers
♦ DVDs in the original version (with and without subtitles)
♦ documentaries and cartoons in the original version
C

ommunication
The meetings, initiatives for conferences, courses and other activities are communicated from time to time with:
♦ exposure of flyers on the bulletin board of the Association
♦ on the first page of this website
♦ on the notice board of Facebook
♦ on Twitter: @Orizzest
♦ via e-mail
and regard:
♦ movies projection in original version
♦ conferences and meetings with foreign teachers
♦ advices for the members for turistic routes of several countries
♦ scholarships
Exams D.E.L.E.
The Diplomas in Spanish as a Foreign Language (DELE) are official qualifications certifying the degree of competence and mastery of the Spanish Cervantes Institute issued on behalf of the Spanish Ministry of Education.
We are the place where the examination in Friuli Venezia Giulia, in collaboration with the Cervantes Institute in Milan